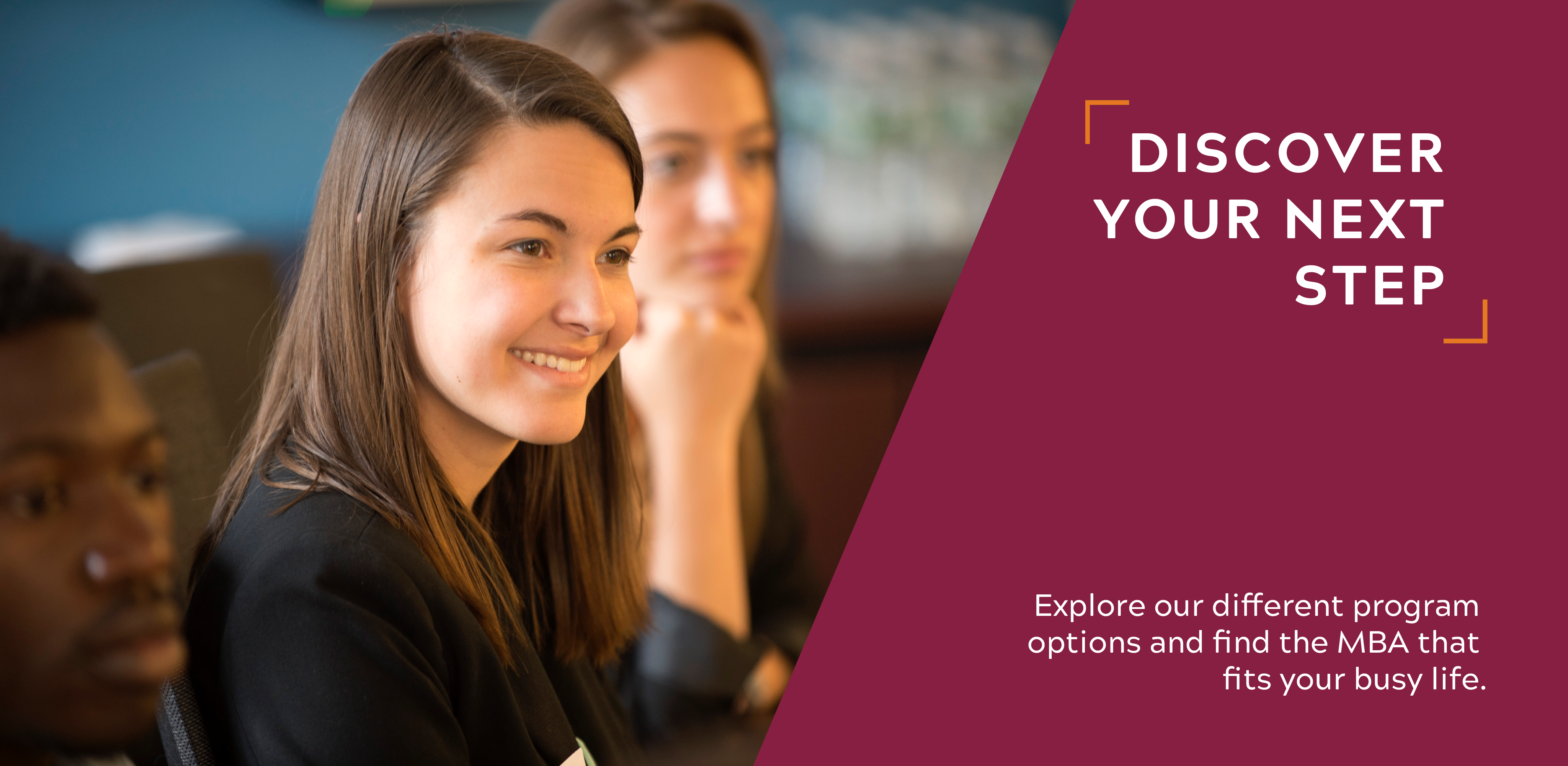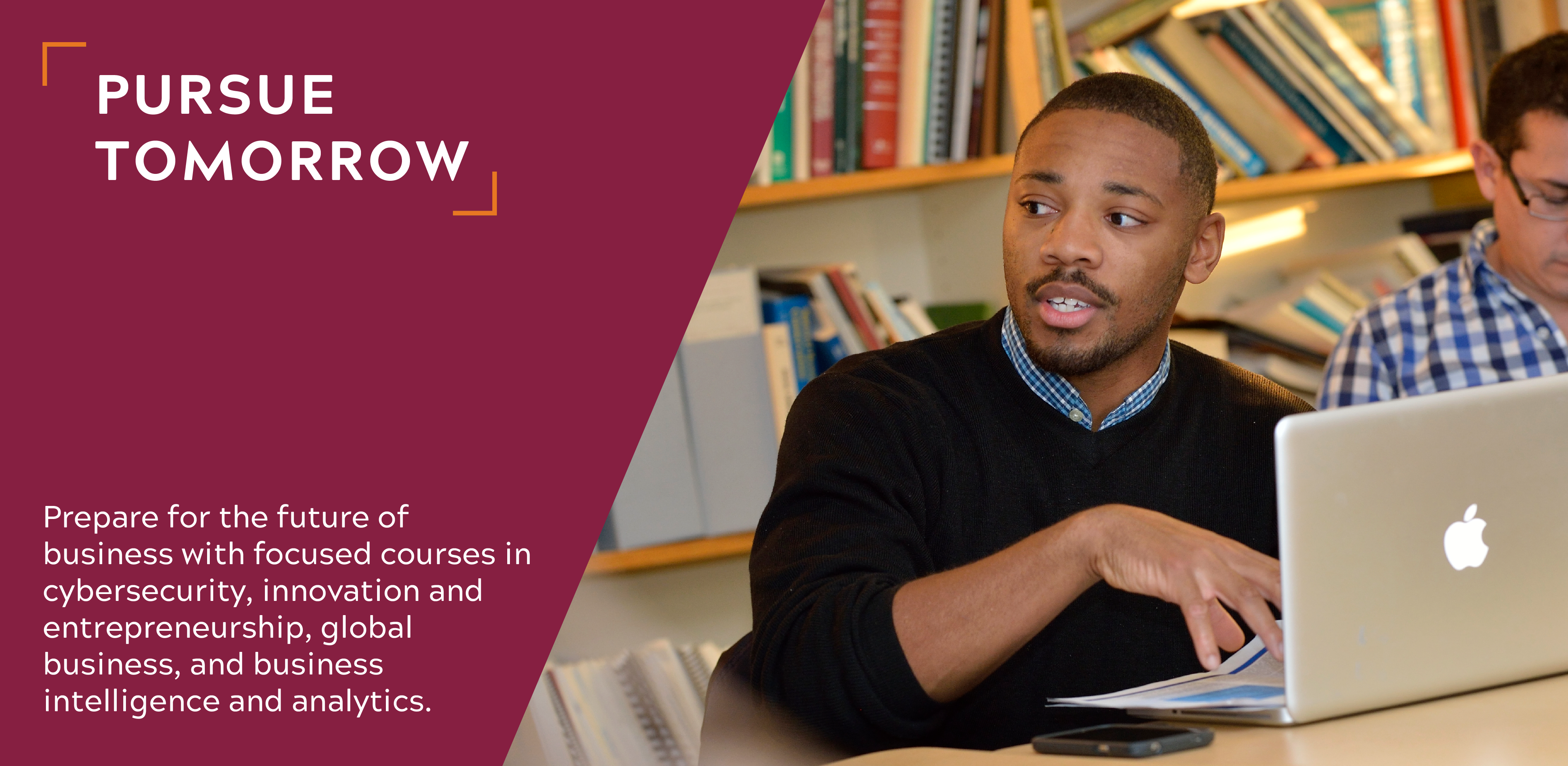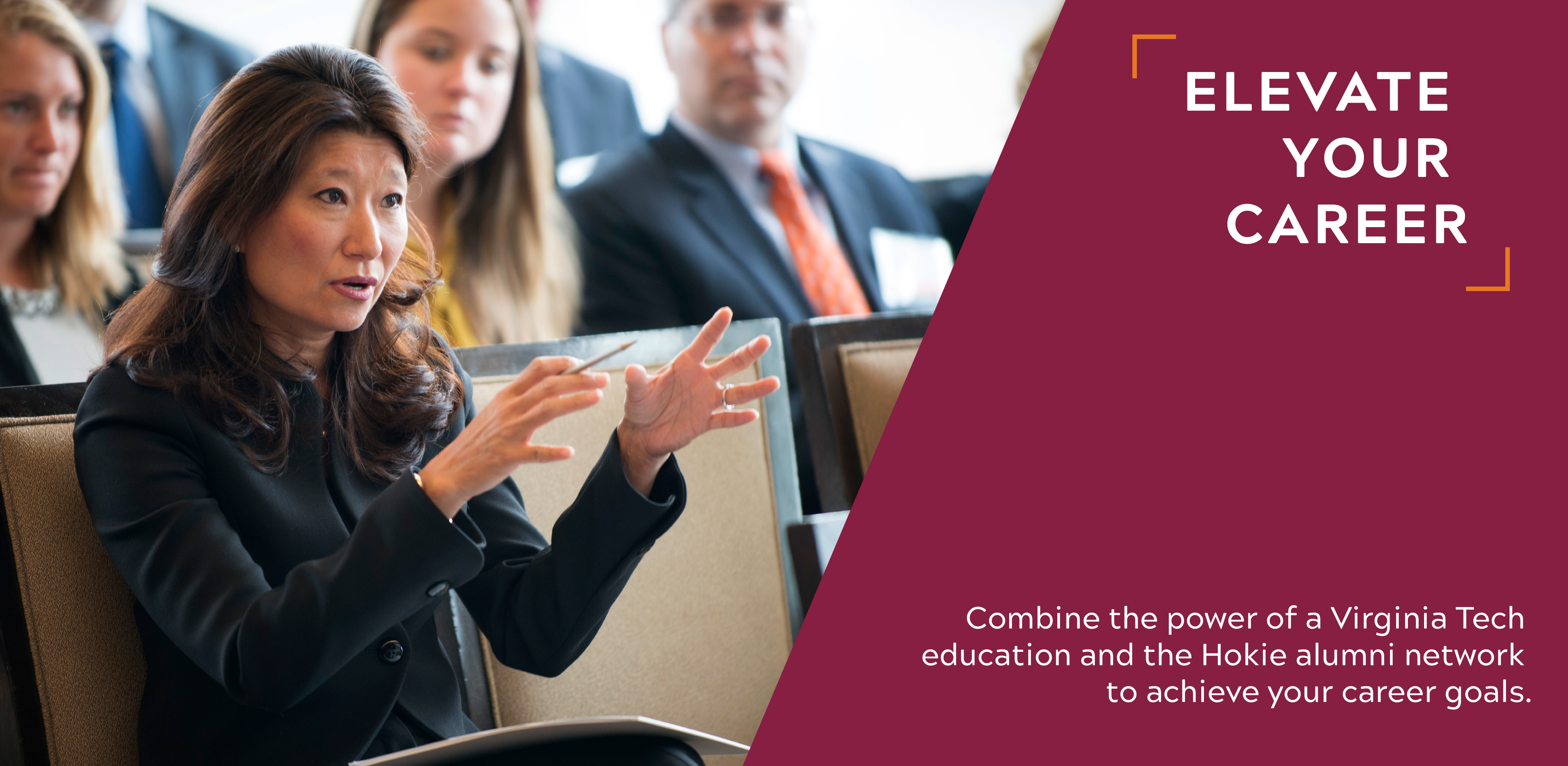 Designed for Working Professionals in the DC Metro Area and Throughout Virginia
Virginia Tech's Pamplin College of Business offers three different MBA program options for working professionals in the DC Metro Area and throughout Virginia. 
Whether you choose the Evening, Executive, or Professional program option, you will have access to Virginia Tech's top-notch faculty, collaborate with peers from a range of industries, and join the vast Virginia Tech alumni network.
Take the first step towards advancing your career today by exploring our different program options, requesting information, or signing up for an upcoming info session.
 
Explore Our Program Options
Whether your are interested in transitioning into a civilian career or moving up the ranks, the Virginia Tech MBA provides the support you need and a solid academic foundation that will give you confidence to advance your career to the next level.
Military application fee waiver
Student Affairs specialist available to liaison with VA on your behalf
Post 9/11 is welcome
Financial Aid specialist available to assist you
Alumni and current students available to speak with you about their experience
Executive MBA students learn about business innovation from local entrepreneurs

A group of Pamplin College of Business Executive MBA students from the Washington, D.C., area learned about innovation and entrepreneurship first-hand from CEOs and other professionals in the Blacksburg-Roanoke area during a recent visit.
"Having firsthand, in-depth contact with chief executive officers, chief financial officers, and chief technology officers of successful, innovative businesses was an invaluable experience for the students," said Dana K. Hansson, director of the Executive MBA program, which is based at Virginia Tech's National Capital Region Campus. Read more >>
Engineering alumnus who designs innovative medical devices turns to Executive MBA program for added perspective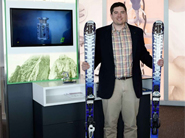 Three years before Virginia Tech began asking students to think about how they could "invent the future," Robert "Clint" Boyd was on board.
Boyd, of Harrisonburg, Virginia, graduated with a bachelor's degree in mechanical engineering from Virginia Tech in 2003. His senior team project was designing a device to bend a rod precisely to maximize scoliosis correction in spinal surgery. Read more >>
Jessica Gulick, Executive MBA 2007 - VP of Global Marketing at CSG Invotas
"Virginia Tech's EMBA program launched my career before I even graduated. At nine months into the program, leadership recognized my drive and promoted me to a new role where I was able to apply what I learned each week. The EMBA program provided a positive, fast-paced, and transformative academic experience that was incredibly rewarding."
Chris Grogan, Professional MBA 2011 - Business Development Manager, Smith-Midland Corporation
"The Virginia Tech Professional MBA provided me with a broad skill set of business knowledge which I can now use to add valued input into developing, not just executing, a successful business strategy for my company. Through a combination of personal instruction and team work, the program allowed me to learn from the diverse career experiences of both my professors and fellow students, many of whom I have forged lasting friendships with. I thoroughly enjoyed my experience and would highly recommend this program to others interested in a flexible option for pursuing their MBA."
Kathleen Moses Benson, Evening MBA 1990 - Communications/Marketing Strategist, 24 years of experience at Anthem Blue Cross Blue Shield
"I chose the Virginia Tech MBA program because of its reputation as a nationally-ranked business school. My MBA degree certainly opened doors for me in my career. I advise new students to take the time to develop a relationship with not only their classmates, but more importantly, their professors. The MBA faculty is truly top-notch!"
Chris Dugan, Executive MBA 2012 - Jet Blue, Airline Captain and Operations Manager
"My EMBA experience at Virginia Tech was transformational to my career. When I began at Virginia Tech, I hoped that with a Pamplin MBA degree on my resume I could have more options within my field. Towards the end of the experience, that hope was transformed into reality. Now that I have completed the EMBA program I feel empowered with new career options and opportunities both inside and outside of my field."
Gita Srinivasan, Evening MBA 1998 - Johnson & Johnson
"In the Spring of 1999, I was hired by Johnson & Johnson in their IT department. 16 years later, I am still working for J&J. I have had the opportunity to work on many different areas - SAP implementation, MES system development for the shop floor, Project and Program Management with increasing responsibilities including the opportunities to manage complex, global and franchise wide projects. I definitely have to thank the VT MBA program for my start at J&J."
Lisa Onesti, Professional MBA 2008 - JPMorgan Chase, Vice President, Sourcing and Procurement
"In the end, it was all worth it. No MBA should be easy to obtain, and it is incredibly satisfying to overcome numerous challenges to achieve the goals you've laid out for yourself. My MBA has helped me to rapidly progress my career to where it is today, which quite honestly is my dream job (at least for the moment). I would not be in the position I'm in without the education I received from my Virginia Tech MBA and the discipline and time management skills I acquired simply in the PMBA program."
Bret Salmons, Evening MBA 2010 - Department of Navy, Operations Research Analyst
"The VT MBA has made me more confident in my professional life. While I don't work in a traditional business environment, the many lessons that I gleaned from the enriching lectures and interaction with my fellow MBA students have propelled me forward more than I could have imagined at the outset. Indeed, the managerial techniques and lessons in critical thinking have served me well over the last three years, culminating in a couple of recent promotions."
Dr. Satyam Priyadarshy, Executive MBA - RKR Group, Chief Technology Officer/Chief Digital Officer
"VT's EMBA program is well designed and provides interaction with executives from various diverse industries. The timing of classes (Friday afternoon and Saturday) certainly allows for a greater balance between the work-life, the home-life and the MBA-life. The course content is very comprehensive and is at par with the top-5 management programs. The International visit to other countries provides the knowledge on how to work in the global economy. During the program the interaction between the members of the cohort and other cohorts provides a well lasting relationship."
Evelyn McGill, Evening MBA 1990 - Virginia Works' Compensation Commission, Executive Director
"The Program Director and various faculty advising me as a student said that the MBA would help us in all facets of our lives, each and every day. Oh how true this statement has been for me during my career as well as in my personal life. Each and every day, the education that I received from the VTMBA Program has been extremely valuable. My ability to compete in the work world has been enhanced significantly as a result of the skills and abilities I learned as a VTMBA student."